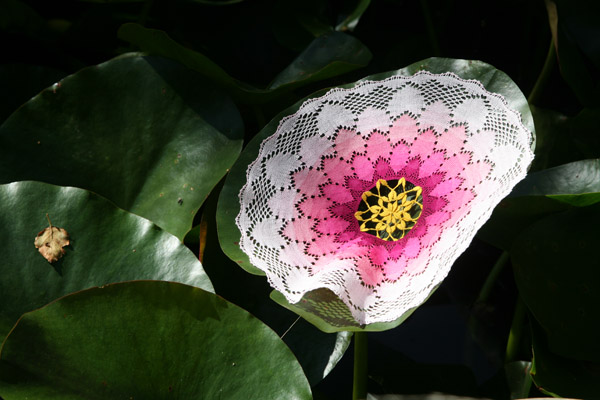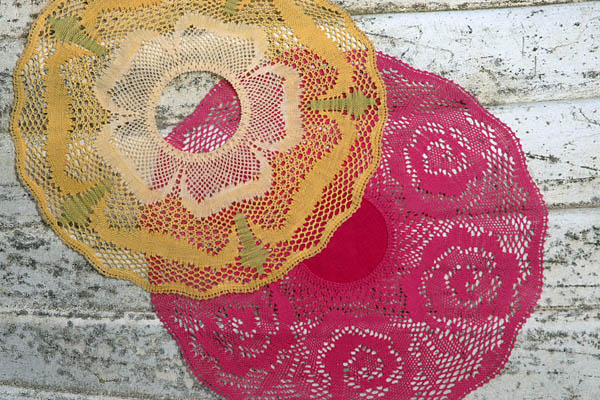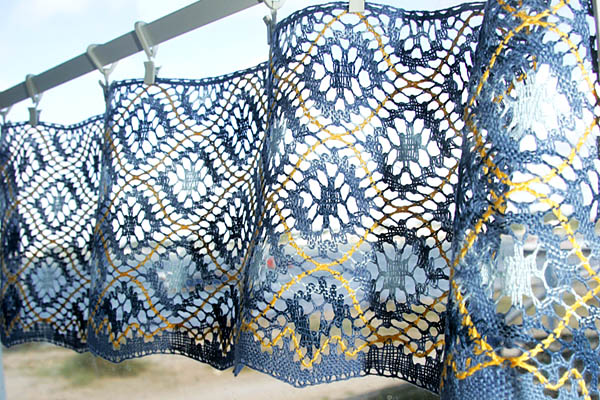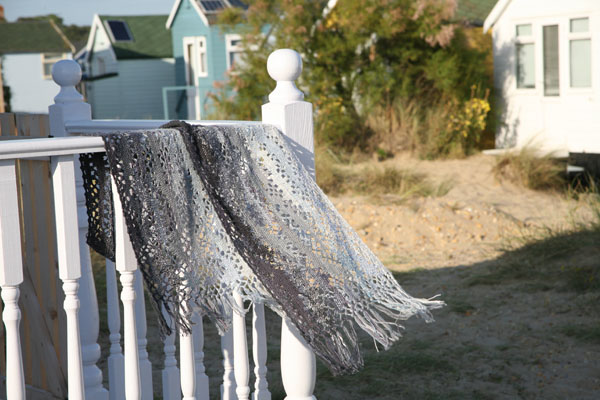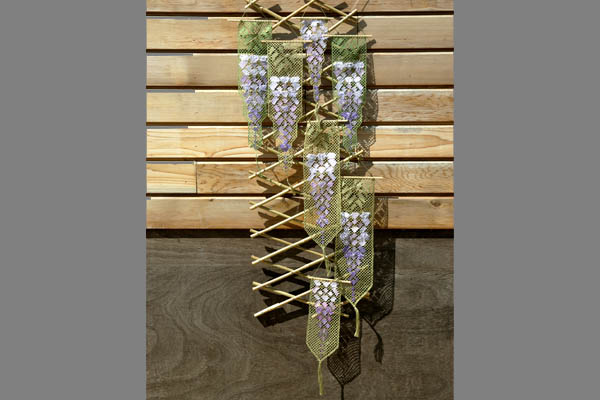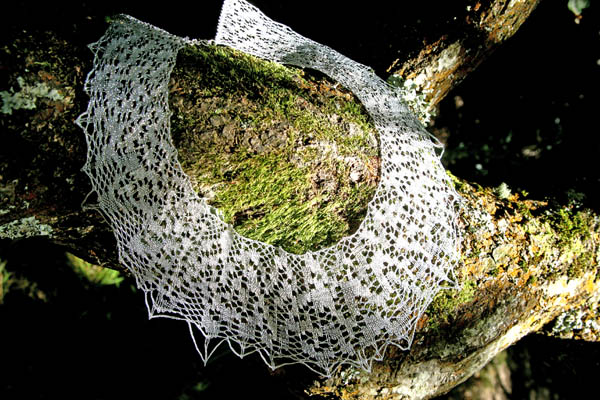 Your Own Interpretation
The idea behind my second book Contemporary Lace for You was not only to hand on as much experience as possible about how to design contemporary Torchon lace but also to offer generic instruction that would enable lacemakers to create their own personal interpretations of the many patterns that I have designed when teaching.
Circular mats allow you to experiment with colour and stitch over a quickly-completed project – just five or six repeats, and it's finished. Repeating patterns can be joined together length-wise or width-wise to create scarves or belts, curtains, cushions or pattern-pieces which can be laid out for garments.
Some, like necklaces and nautiluses, offer the challenge of an unusual grid – colour packs come with diagrams, but most offer you the freedom to make your own interpretation; if you can make simple Torchon, you can make these.
If you ever need advice, my contact details come on every pack, with help and reassurance at the drop of an email. Pattern Design for Torchon Lace is my first book from 1987 on CD-rom, still as useful for encouraging first-time designers as it was then.