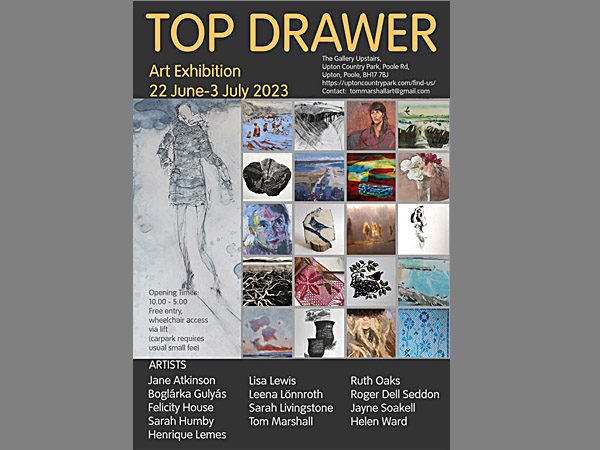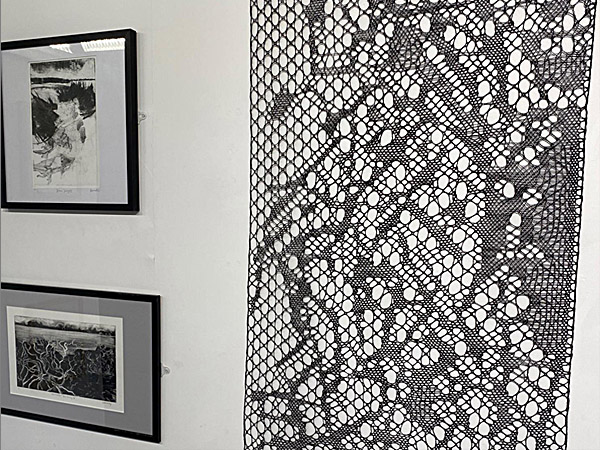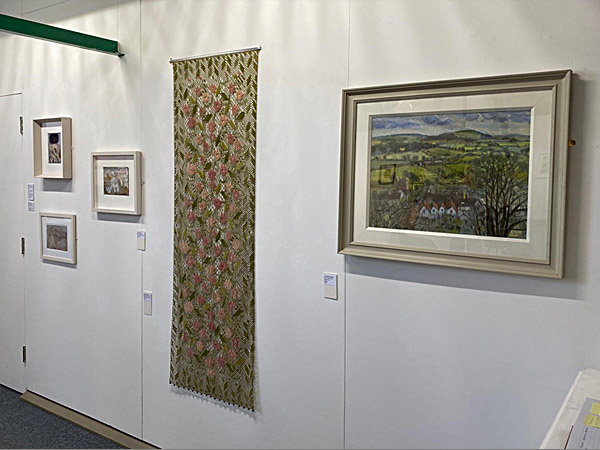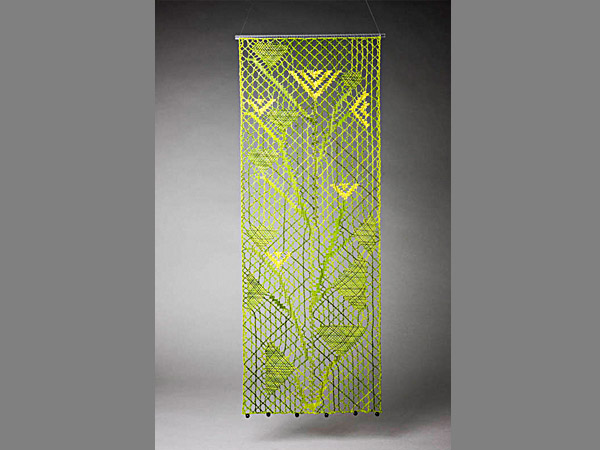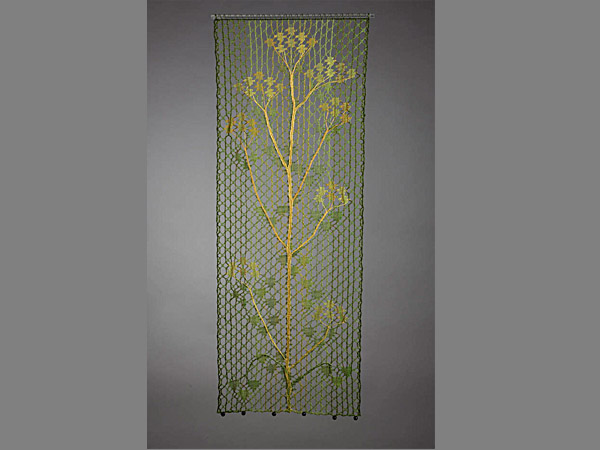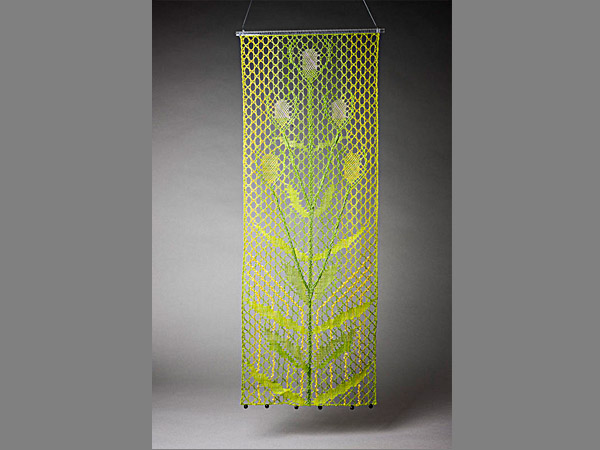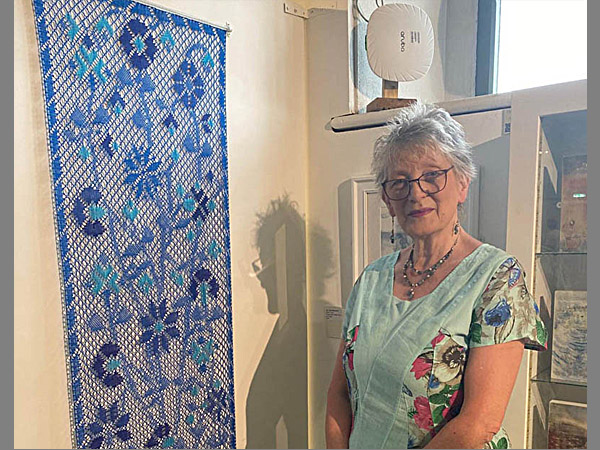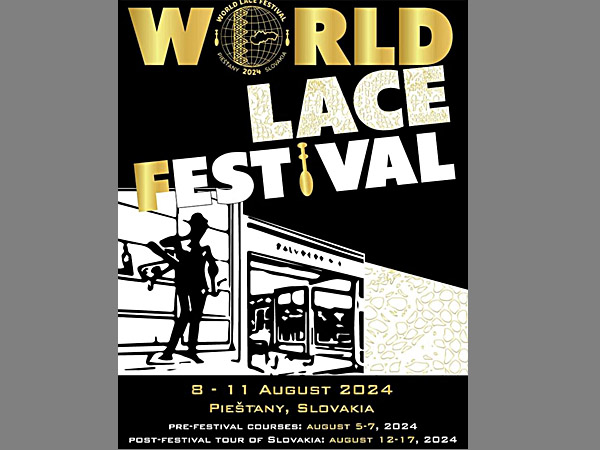 Drawing Us Together
It was John Lennon who told us 'life is what happens to you when you're busy making other plans', but it has been intriguing to discover that roadblocks, problematic situations in our lives, could be created to lead us to ourselves. I learned from the writing of A. H. Almaas that: "You are not going to go in the right direction unless there is something pricking you in your side, telling you: 'Look here! This way!'".
Indeed, diversions turned out to lead to new work I needed to do but would not have done otherwise; false starts led to new beginnings; and work done to fill time when grounded ended up being vitally useful later.
Top Drawer, which ran late June/July at The Gallery Upstairs, Upton Country Park, Poole (Dorset, UK) brought me into the company of old friends and new, curated by Bournemouth artist Tom Marshall @tommarshallart, loosely centred around drawing (and painting, etching, printmaking, plein air sketching, copper, lace and ceramics) and proved intriguing, challenging and hard work but very rewarding, uniting local and international artists.
It reminded me that contemporary lace once made needs to be seen, preferably accompanied by explanatory conversations and demonstration, since so few have encountered it before. One of my most intriguing discussions was with an architect curious about the tensions involved, since this is a property with which he has to work in his building designs – and of course, lace being made under tension, I have learned much from the work of architects such as Antoni Gaudi and Santiago Calatrava whose designs embody the structure of movement.
It gave me the chance not only to display new work but also to bring out pieces that may only have been seen before in another part of the country, as well as capture interest leading to commission. And thus life spreads out in unexpected ways, new pathways, new opportunities and new pastures.