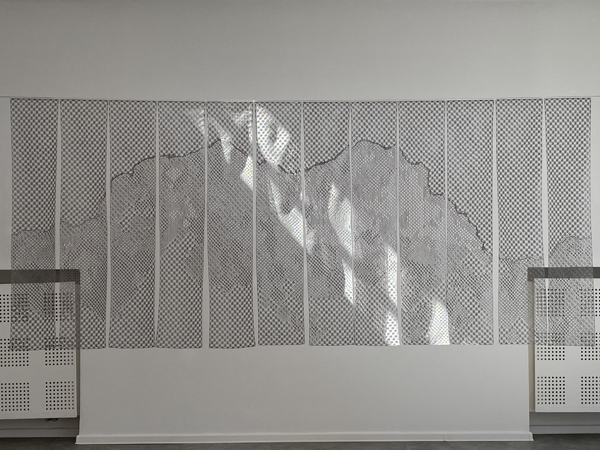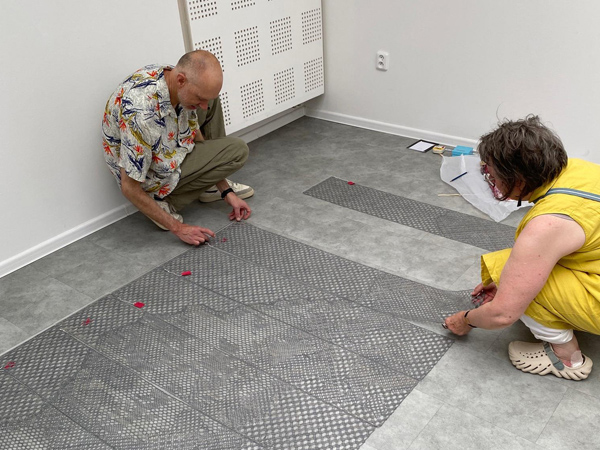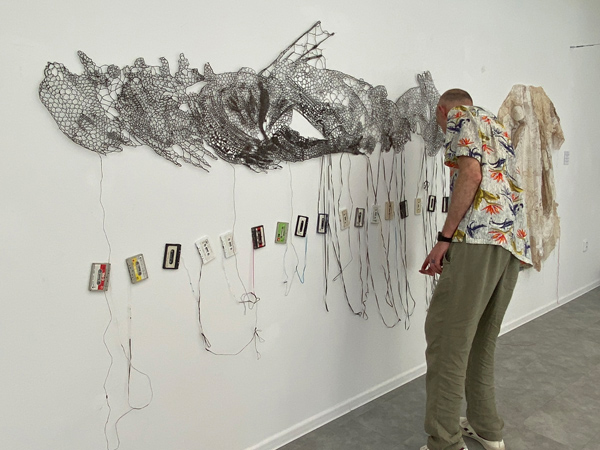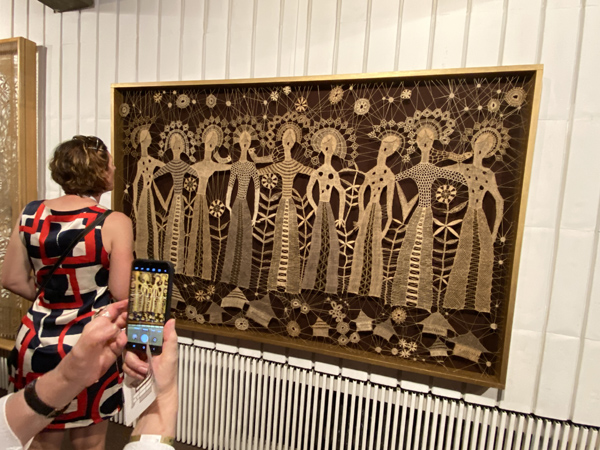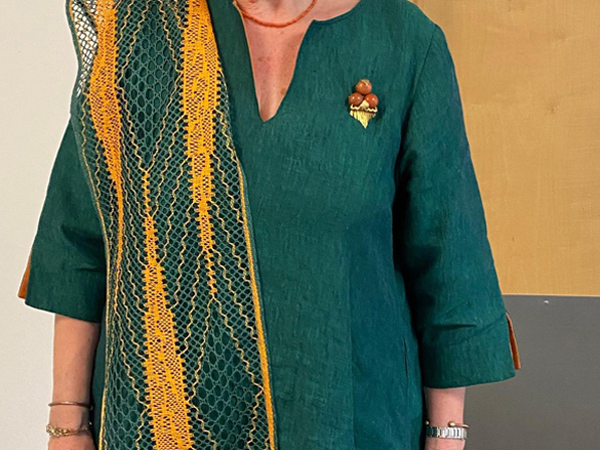 Like it or not, the Pandemic has spread before us a new landscape, one with opportunities and regrets in equal measure.
Many will be mourning family members, or the ability to meet easily with friends and take part in public events. My sympathies go out to you. With vulnerable members in our family, my life too is still circumscribed.
However, my lace pillow brought me solace – by good fortune, I spent the latter part of 2019 working out a huge pattern, and preparing it for use. I then returned to it nearly every evening for the next two years, supported through our strange new life by the gentle rhythm of my bobbins.
But my lace has travelled where I have not; and I am now embedded in a wonderful worldwide community of lacemakers whose company is daily joy. I can only suggest you join us, in The Adventurous Lacemakers where experience, instruction, innovation and inquiry help to initiate newcomers and sustain those who already have decades of lace endeavour to share. Teaching the essence of lace to empower creativity in our patrons, I am constantly enthralled by the invention and innovation of my colleagues Pierre Fouche, Denise Watts and Dagmar Beckel Machyckova, and their thirst for presenting a venerable craft as a vibrant trove of accessible treasure.
We still need contact with each other, however; we were not meant to live at arms' length. Although I often made lace in recent years for a companionable evening with my friend Denise Watts via FaceTime, we recently started egging each other on by tackling together one of the plethora of courses now available through Doily Free Zone. Although each is happy in her own area of lace, we are enjoying digging into another full of learning in anticipation of more excitement to come this year. Buddying-up is the term we used.
Zoom and FaceTime have helped to see us through these times of isolation, and are now part of a new way of life. But using them for personal contact, instead of impersonal group events, is an encouraging way back into our old lives using new vistas.
2021 saw my involvement in six publications: the catalogue of the International Lace Festival in Girona, Spain (see Events); 'La Dentelle dans l'art contemporain' by Blandine Pouzin (due out in English this spring, and which has my work on the cover); Bournemouth Arts Club's centenary publication by Daphne Speight; writing a catalogue essay for Pierre Fouché's exhibition 'The Burden of Excess'; supplying a pattern for the Lace Guild's 45th Anniversary book 'Simply Blue'; and 'Sustenance', the digital catalogue for Doily Free Zone. My DFZ pattern design course should soon be available separately.